PHOTOGRAPHY
Yaraka and the Outer Barcoo give wonderful opportunities for spectacular photography. The comments we receive from  professional and amateur photographers are mostly that they wished they could spend more time here!  Whether your interest is in landscape, still life, wild life you have them all here.  The most popular spot for photographers is Mt Slowcombe, a nearby Mesa Hill with a sealed road, toilet, electric BBQ and picnic area on top.  As you wander around the escarpment taking in the 360 degree views of endless horizons or the nearby YangYang Ranges, or Mt Brooks or  The Fort, all with ever changing colours and shadows and shades gives so many opportunities for getting that 'trophy shot'.  Nearby waterholes offer an abundance of bird and wildlife and this is covered in the Wildlife section.
FISHING
At certain times of the year fishing in nearby waterholes (approximately 30km away) can achieve successful results with Yellowbelly being the most popular catch.
EXPLORING
Whether you do this by walking or driving it's important you always let someone know the area you are going into. You are in a region which is beautiful but can also be brutal. The most important rule is taking a supply of water with you even if it's just having a walk around the perimeters of the township. Your exploring may be with a metal detector or binoculars or rock hunting or camera but the golden rule is take water and let someone know where you are heading and how long you are intending to be away.
WILD LIFE
We had a recent  visitor to Yaraka who exclaimed, 'I've just been driving through a Safari Park!'  And this was on a the drive from Isisford to Yaraka which is a distance of 101 km!   At the moment we have a Kangaroo explosion which means driving slowly is sensible and as such one sees a lot more of the wildlife!  This visitor not only viewed many roos but was able to observe Goannas, Goats, Pigs, a feral cat, Kite Hawks and Wedge Tailed eagles, Galahs, Cockatoos, Finches, some Pelicans and of course crows!  And yes, we do have snakes and quite a variety of them with some of the most deadly known. We are therefore cautious and make sure that we are 'heavy footed' when walking at night and using a torch is highly desirable in these circumstances.  Wild dogs are an ongoing problem in the area and are devastating to sheep in their attacks and now even savage cattle. They are only occasionally seen.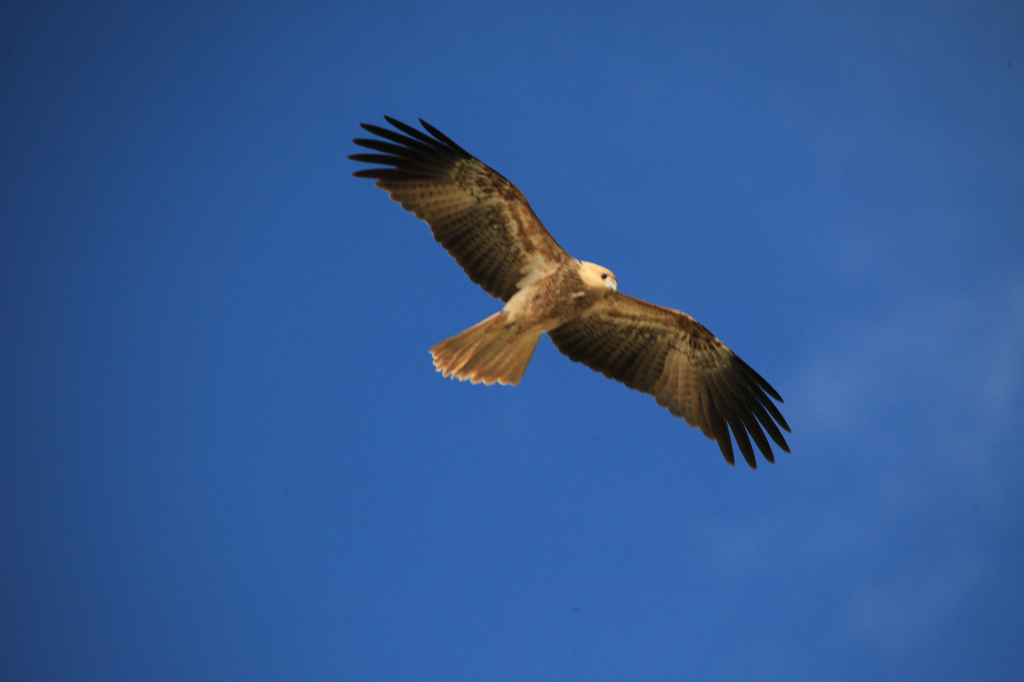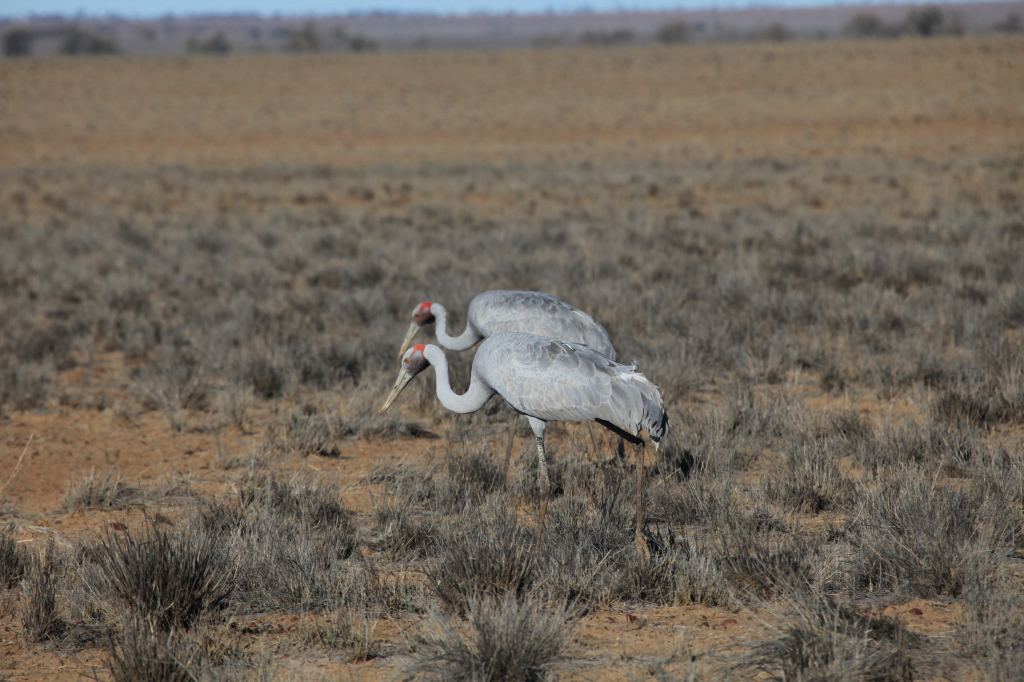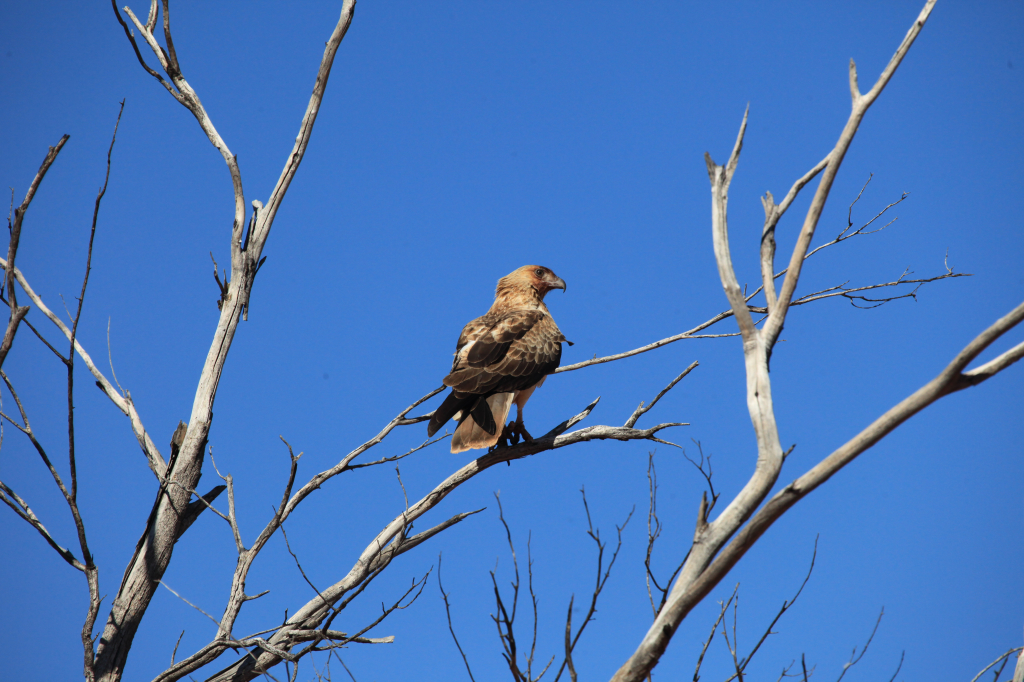 GEOLOGY
A rock hunters paradise!  We have fascinating geology here and a remarkable variety.  The area around us, especially in the wild and spectacular Mesa hills and ranges contain Opal.  But finding Opal is like finding the needle in the haystack!   There are several Opal prospectors who work their claims here and one particular claim on and around Mt Tighe has in the past produced beautiful boulder Opal.  There are certain areas where a white quartz lies scattered on the ground and depending on the type can indicate Gold. However no gold has been found in the immediate area and it's doubtful that it's here.  This area was heavily explored for oil and gas in the eighties where seismic lines crisscrossed across the countryside and from the air looked as if some giant had been playing noughts and crosses. Soome of these seismic lines are still visible.  The search for oil was unsuccessful but  gas was found and there is exploration continuing with this and may well be able to produce commercially viable quantities. Petrified wood is also found in various localities. There are huge quantities of sandstone escarpments in the Mesa hills resulting in huge boulders and chunks being found on the slopes and bases.  Metal detectors are occasional used by people as they search for the elusive meteorites and which are occasionally found here (along with old horseshoes, nails, coins and wire)!  If you collect rocks – we have them – you will not be disappointed.
NATIONAL PARKS
Yaraka is set between two National Parks; Idalia and Weflford.  There is also Hell's Hole which has some beautiful rock pools and scenery but can only be accessed from Adavale.  We suggest that you go to the National Parks website to get the full details about these areas.
SWIMMING
Yaraka has a swimming pool and shade area which is delightfully cooling during the hot summer months and close to forming ice during the winter months (for the brave hearted only) but it could be that when the temperature drops to about 6 degrees here we wonder if snow is going to fall. So we are not really acclimatised to the rigours of plunging into the pool for the thirty plus laps or so which, to our visitors from the far Southern States, would consider to be 'refreshing'!
TENNIS
Racquets and tennis balls are available at no charge.  The court is an artificial grass sand swept court and has been the scene of some very competitive tournaments and the well maintained area with covered seating and BBQ area which adjoins the  very attractive 'green oasis' park.  Night tennis is popular as the court has excellent lighting.  Children are encouraged to practice their skills and who knows, one day the Yaraka Tennis Court might just have played a part in producing the Australia's next champion!